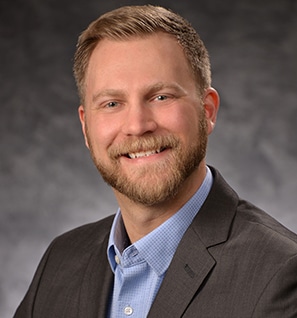 Corey Weir, LCPC, CADC
Corey Weir is a Licensed Clinical Professional Counselor (L.C.P.C), Certified Alcohol and Other Drug Abuse Counselor (C.A.D.C.), and owner of Valor Counseling. Corey has over 8 years of clinical experience working as a therapist and as a lead service line case manager at a top inpatient psychiatric hospital.
Corey's clinical experience includes working with young adults, adults, families, and couples. He graduated with a Bachelor of Science in Psychology from Bradley University and a Masters of Science in Psychology: Clinical Counseling from Rosalind Franklin University of Medicine and Science. Corey has research experience with addiction and personality disorders.
"I believe counseling can be a life changing experience that can improve all aspects of your life. I also believe for this change to happen you need a competent counselor you feel comfortable with. I understand going to see a counselor can be scary, so I do my best to make the counseling experience one that will allow you to feel comfortable and safe.
I will work with you to identify your strengths and help you utilize them to promote a healthy lifestyle. My goal is to help you gain personal insights, new skills, and ultimately improve your quality of life. My style includes us working on issues together, using humor, relevant examples, and me introducing you to some new ideas/skills to help you in your life.
I believe that any practitioner has the obligation to provide you with the best research based treatment. I am a lifelong learner and will always strive to make sure I know the best ways to help you. My clinical approach will be specifically tailored to your unique needs. I always utilize empirically validated treatments within, but not limited to, Cognitive Behavioral Therapy, Motivational Interviewing, Client Centered Therapy, and Gottman Method Couples Therapy.
In my spare time, I enjoy spending time with my wife, listening to music, watching movies, reading, being outdoors, and watching sports.
I am always greatly honored that my clients have chosen to work with me, and I do not take that for granted. I look forward to the privileged opportunity to work with you."